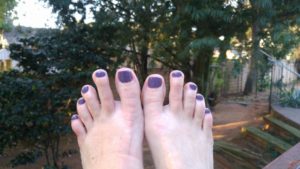 It was a very rushed day. Delays and unforseen circumstances. But I made it. And I was glad that I did. For I have stumbled upon a little piece of heaven right around the corner from my house. A tranquil setting which lives up to his name "where body and soul find rest". PlacecolSpa is a place I definitely want to visit again. And you will too.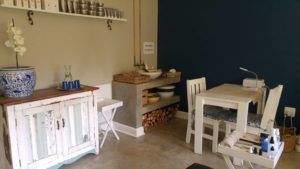 I've driven past this place many times. It was called "LééfSpa". I always wondered about it. I imagined many ladies going there and enjoying their treatments. So I looked at it wistfully and carried on going to wherever beauty salon I needed to go to, without further investigation.
As it turns out, LééfSpa has been taken over by PlacecolSpa. Lééf was part of a group of magazines that got canned in the new digital age that has seen many print publications going under. But you can still find them online here.
You'll see that both the magazine and the spa have a distinct Christian bent to them. I found it very inspirational as I scrolled through their Facebook page. So many meaningful quotes. So much upliftment.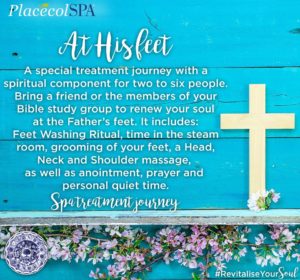 The spa actually offers a particularly spiritual menu too. Some aspects include foot washing, quiet time, prayer and anointment. You can even do this as a group of up to six people. Then on top of that you have treatments such as foot massage, facials and other massages.
Manager Heleen van der Merwe showed me around. The other thing that really appealed to me in this setup is the incredible blue themed decor. The serene and rustic blue is present in every room. You can see the theme carried through in their Facebook page and lovely graphics.
I liked the pictures on the wall. The quotes. The fountain outside. The surrounding green garden. All of this contributing to a feeling of peace. Soothing music in the background too.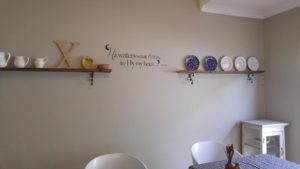 They have a little coffee shop too which provides muffins, tea, coffee and ice tea. Meals can be organised ahead of time.
I sat down for my pedicure with Mathapelo and allowed all the stress to be massaged away. I am a huge fan of reflexology and this treatment reminded me of how caressing the feet refreshes the whole body. I also had a lovely light purple colour painted on my toenails as a finishing touch.
During this time I had two filter coffees to ensure that I did not fall asleep again like I had with that very relaxing facial!
I highly recommend this establishment. We all need a break from the rush of life to find ourselves again.
I have scanned their price list as a pdf and you can check it out here: placecolspapricelist
Placecol is actually part of the Imbalie Beauty group, which is also part of Perfect 10 Nail and Body (the voucher which we have up for grabs) as well as Dream Nails Beauty. You can find their website here and their Facebook page here.
Address:
77 Malibongwe Drive
Randburg
Johannesburg
2194
Trading Hours:
Tuesday – Friday: 7:30 – 18:00
Saturday: 8:00 – 16:00
Disclosure: I was given this treatment by the group.
Here are some more pictures: