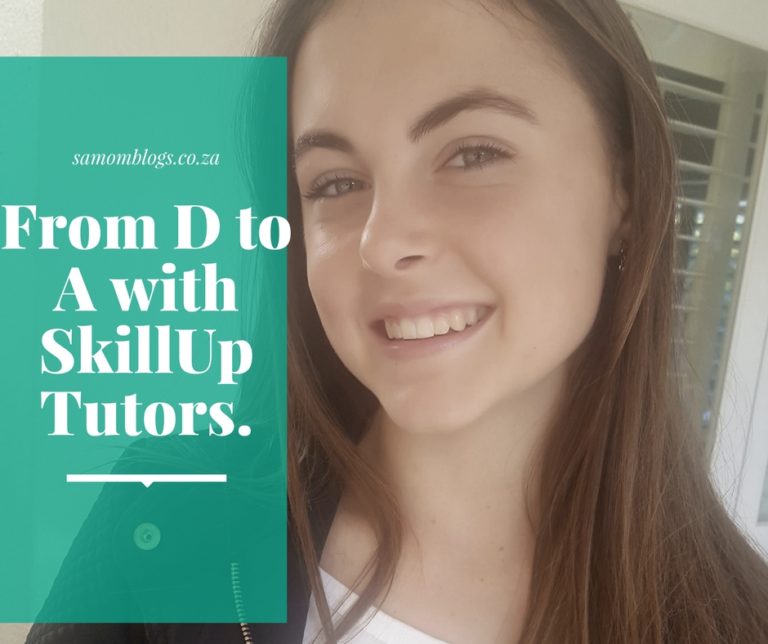 When Kris started high school, after moving from Johannesburg to Cape Town, she was dismayed to obtain two D's in Geography and EMS. Her mom, Debbie, went online to find a tutor on SkillUp Tutors and the rest is history. She achieved an A in Geography and now has confidence in all her subjects after her tutor also helped her in Accounting. She now only uses them for extra Maths assistance.
In today's schools, where large classes often mean overworked teachers just don't get to each child, tutoring is an excellent option, especially where your child is struggling in a particular subject. Even in small classes, there are gaps of misunderstanding, and places where students fall short, purely because they haven't been able to have someone sit down with them and explain things properly, because teachers have a full class to teach and time ran out. This is where the Tutor system comes in. Individual attention where your child needs it the most.
However, there's a problem. It's pretty expensive to hire a tutor.
This is where SkillUp Tutors differs from other agencies. They let their tutors set their own rates (from R50 to R500 per hour) and only take as little as 10% commission.
You can look for tutors all over the country, tutors who have been screened for quality and safety. What's more, if you find one that you really like that isn't in your location, there is an online learning space complete with camera and whiteboard to explain concepts further.
Skill Up Tutors has more than 5000 tutors on their database and they operate from Junior school right up to University.
"
Mathew runs a slick operation; he is extremely professional and I love how he uses technology as a platform to match his tutors with learners' requirements, to keep parents updated with lessons used and to communicate progress reports. Kristin's tutor Johnathan has not missed a lesson, he is reliable, prepares well and is so enthusiastic."
"Johnathan is not only an intelligent student himself, but he has bridged the gaps for Kristin in Geography, EMS, Accounting and Maths. He is also a great role model for someone like Kristin as he has shown her what it takes to be a successful second year student studying at UCT"
"We plan to use SkillUp going forward especially as Kristin enters grade 10 with her subject choice. I believe this will benefit her as she plans to study at university."
"Carmen will also use their services when she needs extra practice to achieve those distinctions" says Debbie.
Here are some other recent tutor reviews:
SA Mom Blogs recently ran a competition to win a voucher for SkillUp Tutors and Louise, from Myang, was the winner. She had this to say:
My son Jono has just finished writing his last Grade 11 exam. He lives in Cape town with his dad and step-mom.
He booked two sessions with a lovely lady, who gave him such useful information. The site was easy to use, and it was so nice to pick JUST the right person to help, reading through the tutor portfolios and strong points. Also so lovely to have someone come to the house for us.
He said she spoke to him on the phone first about where he was battling with his physics and chemistry, and then arrived with prepared notes and summaries, as well as some past papers and tests she had put together for him.
He said she was SO patient, and explained in a way that he immediately understood. I think she just GOT him, because he's very visual and she seemed to pick that up immediately and help him in a way he could understand.
She then left him with loads of work to do between sessions, and warned him that she wanted it all done before she came back for the next lesson. And he did it all! Do you KNOW how hard it is to get a 17 year old boy to co-operate with anything in any way where school work is concerned?! Or with anything, for that matter.
We will definitely make use of these services again, and I've already decided to set aside budget for him to spend time with her regularly next year. It will be money well spent.
For more information check out their website at SkillUp Tutors.
There's no reason why your child should be suffering to understand concepts when the right , affordable tutor can be matched to them and make a difference.