Disney products are very regonisable and kids love them too. I'm also a fan and recently attended a Disney event and found out just how big the company is. Today we've put together an bonanza of prizes for our readers just to say thank you for reading this blog. All you have to do is comment on which prize(s) grab your fancy!
These prizes also celebrate Disney's Bring Disney Home retail campaign, from 13 November – 31 December, which will usher in the festive season at all major retailers.
So let's check out some new offerings and of course the firm familiar favourites.
PRIZE ONE: Frozen Garden Tent and Mulan Toddler doll (Value R940)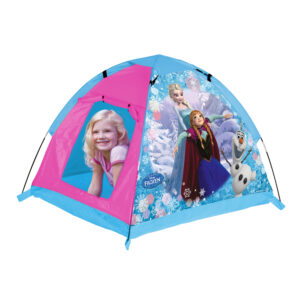 I don't think there's a kid out there that doesn't like tents or something to crawl into and play with. My son likes tents (and building houses out of cushions and pillows) so I know he would love this and would not care that it had Frozen all over it!
But of course I know there are many Frozen fans out there and many would be pleased to have this tent! It's a nice activity to do outside (or even inside too!)
Other outdoor products available from Disney include the Cars sleeping bag and a cute Winnie the Pooh camping chair.
Little girls love princesses and I'm sure there are many that would love the Mulan Toddler doll. A lovely Christmas gift and a really adorable doll.
PRIZE TWO: Marvel Spiderman Stuck on Stories and Cars, Cars 2 and Cars 3 DVD – Value R470
The Stuck on Stories books are a lot of fun. Nicky has one which we found at Exclusive Books. A Cars version of course! It had pages of the different groups of cars (race cars versus Crazy Eight for instance) and a race scene where you could put the cars in a race. The figures come with little sucker cups on the back which make them stick to the cardboard book.
Boys like Spiderman as well and there are a lot of different characters in this franchise.
Do I need to say much about the Cars series of movies? My kid has watched them over and over again and he plays with all the toys. He has Lightning McQeen on his wall, not to mention on his lunchbox and yoghurt.
These DVDs can be watched over and over again, especially on those long car trips on the way to your holiday destination.
PRIZE THREE: Five DVDs: Finding Nemo, Wreck It Ralph, Big Hero 6, Tangled & Zootropolis – Value R250
As I've just mentioned: long car trips, bored kids? That's when you need to pop one (or more) or these in.
There is a variety of DVDs here to suit different tastes – from Wreck it Ralph to the more romantic Tangled. Plus the very cute Finding Nemo.
Would you like to win?
All you have to do is comment below, letting me know which prize you would like. If you like more than one, that's fine, or if you have an order of preference, that's fine too! The prize winner will be chosen with Random.org.
Terms and Conditions
This competition will run for a week. The winner will be announced on the Facebook page, and emailed.
This competition is open to SA residents only.
The prize is not transferable.
If you have won on SA Mom Blogs in the past 3 months you will not be eligible to win this competition