The seed for Carol Natasha Motolo's book "Living in Faith" started in a hospital room: staring at the weak body of her premature baby and not knowing what to expect, other than the need to live in faith from that moment forward. Today on SA Mom Blogs we are giving away two copies of this inspirational book.
Dealing with a premature baby was not the only thing Carol had to deal with in her life. She has had the experience of living with depression, being physically and emotionally abused, being homeless, penniless and hopeless.
She also found herself making the wrong decisions, and a preference for chaos and disaster. She did not have any tools to help her deal with her own emotions. "If you've been there, you know how it feels: like you're being chewed up from the inside. It's overwhelming, and you feel like it will never get better — that you're doomed."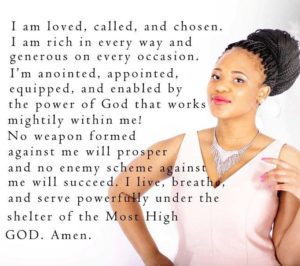 A few years ago, she was astounded when she was able to let go of someone she thought she wouldn't be able to live without. The dreams of building the dream family that she had in mind since she was a teenager were tarnished by someone who didn't have the same vision as she did. And no matter how much she tried to push him into that direction he wasn't ready; they had different goals, saw life in different eyes. She tried to change him, but he wasn't ready so all her efforts were in vain; misery plagued her and followed soon after. Unencumbered by sadness, she felt like she was seeing the world through new eyes.
"All of a sudden, the one thing I thought would disqualify me, became a conduit to release other women from the shame of their past. I discovered that my own experience has made thousands of women to relate to me either through Social Media platforms, one on one or those who show up at my speaking engagements or attend the schools I visit to encourage the youth. So, I started writing to help other women make peace with their past so that they could live a fulfilling life and avoid my mistakes. I just felt that instead of empowering women from my pain, I could empower them from my overflow, but to do that I had to be willing to sacrifice and let go of my past, let go of all that wasn't healthy and risk being criticized again as a church girl and single mom."
Carol Natasha Motolo, who originally hails from Lesotho but now lives in Bloemfontein, is a young dynamic visionary who has a heart for young girls who have been raped, molested or assaulted. She is an author, motivational speaker, entrepreneur and a student of life. She is the founder of Carol Motolo Foundation a Faith based community developmental non-profit making organization that stands to create a safe environment where rape, injustice and other societal ills against women will be a thing of the past.
The "Living in Faith" book is currently being couried to anyone that orders it at R200.00 a copy plus R100 courier which in total is R300. It is also available on Amazon under Kindle.
You may also contact Carol on :+27710413391/+27849414712 or email her Carolmotolo.cm@gmail.com
Social media handles are:
Facebook
Instagram
Would you like a copy of her book? All you have to do is leave a comment telling us why using the Rafflecopter mechanism.