Welcome back to our what's on series! This weekend in Gauteng you can bounce at a trampoline park, view an arctic exhibition or watch a show.
Bounce Trampoline park
This is a great idea to have fun as a family or with friends. BOUNCE has already surpassed well over half a million jumpers through its venues since opening in June 2015 and has maintained an injury rate below 2 significant injuries per 10 000 jumpers – a safety record well below international norms.
There are three venues in Gauteng:
Woodmead: Waterfall:
Waterfall Lifestyle Centre
Cnr Waterfall Drive & Country Drive
Midrand
1682
2) Pretoria: Menlyn:
Level 2
Menlyn Maine Central Square
Amarand Ave
Waterkloof Ext 2
3) Fourways: Fourways Mall
Lower Level (Adventure Golf Entrance)
Fourways Mall
Cnr William Nicol & Fourways Bvd
Fourways
Open Hours:
Mon – Thurs: 10am – 9pm
Fri: 10am – 10pm
Sat: 8am – 10pm
Sun: 8am – 8pm
Check out their website for more details.
2. Our Arctic Future (17 Dec – 14 Feb)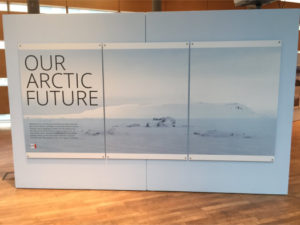 A photographic exhibition presented by the Danish Embassy in South Africa. The exhibition touches on the identity and community life of people living in the Arctic regions, climate change, arctic landscape and nature, pro-environmental energy and the region's natural resources. Kids can see how they measure up next to a life size cut-out of a polar bear and take a "selfie"
Mon to Fri 9:00 to 17:00 Sat to Sun 9:00 to 16:30 Cost: R15 – R45 per person
Venue: Sci Bono Centre.
3. Little Dinosaur and Fairy Wings
Saturday, 28.01. 10am, 'The Little Dinosaur' and 'Fairywings' Margaret Auerbach performs the all-time favorite Dinosaur Saga. Out of an egg hatches little Dino, but where are the parents? A funny search with happy ending. So, too, for the fairy who has misplaced her wings: the Fairy Queen is coming to visit and the wings will have to sparkle!
Venue: Kinderspiel theatre.
Please add your events in the comments! If you have any events you wish to appear here please email heather@samomblogs.co.za. For R250 we will give your event top spot.
If you found this post interesting please share it with your friends and remember to follow us on Facebook, Twitter, Pinterest and Instagram and join our awesome group called Mommy's Me Time.