With a long weekend coming up for many people with the public holiday on Tuesday, perhaps you're looking for something to do. Many of these events we have listed before, but it's good to know what is in town and happening!
Blue Man Group
I have to mention them. You can read my post that I wrote on Monday about them. They will still be in Joburg on Friday and Saturday and then they are coming back from 30th March till 2nd April.
The Blue Man Group will be in Cape Town inbetween from 21 March.
We are giving away tickets to both Cape Town and Joburg productions – please read the post and enter!
2. Transformers Animatronics
Ok I feel really bad. I was invited to see this expo and I just did not make it. But cars transforming into robots have to be awesome, right?
The exhibition's scale is itself worthy of the Transformers themselves. A minimum of 2,500sqm of floor space is needed over a 20-day build-up to bring the sculptures and statues to life, displayed against the scenery of the legendary planet, Cybertron, all brought to life through eye-popping performance technology.
In addition, an arsenal of weapons used by the Transformers characters will be showcased. Fans young and old can immerse themselves in the incredible universe of these otherworldly creations, from their origins in comic books to the television series and blockbuster movies that have garnered billions of dollars in revenue.
Autobots and Decepticons will also feature prominently, accompanied by the latest Dino Bots and famous Rescue Bots, the famed pre-school series that has expanded the Transformers fan base. Kids (and those young at heart) will get to enjoy a dedicated kids'activation zone, where they can build their own Transformers using waste materials.
Following the sold out South American tour Transformers Animatronics: The Exhibition is currently travelling to South Africa in 7 shipping containers. After a 90 day transit from port to port Transformers Animatronics: The Exhibition will be in South Africa for 11 months, exhibiting in three cities, Johannesburg, Centurion and Cape Town.
Keep an eye out for the school competition! Pick 'n Pay School Club in association with Transformers Animatronics: The Exhibition wants to see schools recycling. The school class with the best recycling campaign will win tickets to see Transformers Animatronics: The Exhibition.
Tickets are sold per one-hour timeslots. You can spend as much time as you like at the exhibition, but an average visit will take about two hours.
Exhibition dates and venues
Johannesburg
Emperors Palace The Big Red Shed
11 March 2017 – 28 May 2017
Visiting Hours: 10am to 7pm
Centurion
Centurion Mall
10 June 2017 – 15 October 2017
Cape Town
GrandWest Casino and Entertainment World
10 November 2017 – 21 January 2018
Tickets are on sale for all shows at www.webtickets.co.za and search "Transformers Animatronics".
Ticket prices
Adults R155
Children (4-17): R100
Pensioners: R100
Students: R100
Family of 4 (2 adults and 2 children): R440
Children under 5: free
Box Office Tickets available at on site box offices
Schools: Special school packages are available in all cities Contact: Linda@exporsa.co.za
To find out more about the exhibition, venues, tickets and for FAQs, visit https://www.transformersafrica.com/ and www.exporsa.co.za
3. Easter Chocolate Workshop
Easter may still be a few weeks away, but do we really need an excuse to have fun with chocolate? Kids can each make a chocolate figurine from modelling chocolate, finger-paint chocolate flowers and create chocolate leaf templates. The highlight of the workshop is when each child decorates their own chocolate bunny.
For 4-12 year olds (older children accommodated by arrangement)
Snyman Sjokolateur Boutique Factory, Waterkloof Ridge
4. Freckleface Strawberry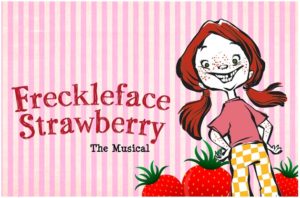 This children's theatrical production is based on the book by actress Julianne Moore. It tells the story of a red-haired, freckle-faced girl who learns that beauty lies not in the mirror but in the human heart. Times vary. Bookings essential.
National Children's Theatre, 3 Junction Ave, Parktown
R110 for adults and R90 for children
5. Winnie the Pooh
You'll appreciate Pooh's sunny nature and his love of honey. Pooh and his friends go on expeditions, muse about honey and birthdays, tell jokes and sing songs. There are two shows daily: 9am and 11am during the school term and 10:30am and 11:30am on weekends, public holidays and school holidays. Bookings essential.
Peoples Theatre, cnr Loveday and Hoofd St, Joburg Theatre Complex, Braamfontein