This weekend in Gauteng we have some markets, wine tasting, a book fair, a Cinderella production and the Cars movie.
Youth Day Family Night Market

Food, crafts, bonfires and entertainment!
The Fourways Market is on the corner of William Nicol Drive and Montecasino Boulevard in Fourways. The markets opens at 2:30pm and closes at 22:30 on 16 June. There is a live music lineup from 3:30pm. Check out their Facebook page here.
2. Disney's Cinderella Kids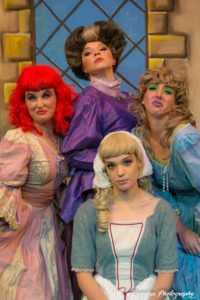 We mentioned this one last week so check out that post for more details on the actors playing in this production. You can also read Karen's review here and win tickets on her blog for the show here.
Cinderella Kids will run at the People's Theatre from 5 June – 30 July. There are two shows daily at 09:00 and 11:00 during school times, and 10:30 and 14:30 on Saturdays and public holidays, certain government school holidays and certain Sundays. Tickets are R130 per person and bookings can be made through WebTickets, or by calling Peoples Theatre on 011 403 1563/2340 or emailing them at info@peoplestheatre.co.za
3. Fijnwyn Wine & Food festival
This event will be held at Shokran Events venue in Pretoria East on 16 & 17 June 2017.
Shokran is a unique events venue situated in a tranquil farm setting amid pecan nut and almond plantations only 12km from Woodlands Boulevard. It is the ideal setting for families to enjoy a day where they will feast their senses on wine, food and music.
Buy tickets from Itickets here. The ticket includes wine tasting and a glass. Adults R150 – tastings are at 10- 17:00. Kids 12-18 R50.
Visit their website here.
4. South African Children's Book Fair – Birchwood Hotel Boksburg

Look forward to interactive workshops, captivating storytelling, book launch and more. Treat yourself and your little ones to this inspirational event, filled with loads of entertaining books to immerse yourself in.
I always find these things useful as even with the SA book fair I went to last time they had very interactive workshops for the kids so I know this one will be a lot of fun. Unfortunately I can't find a program on the site though. But if you are close to Boksburg then swing by!
Entrance fee is R50 for parents and young adults over 18 and R30 for pensioners, children get in for free.
For more information about South Africa's Children Book Fair, visit their website at www.sachildrenbookfair.co.za. Also contact Bulelwa Payi via email at bulelwap@sachildrenbookfair.co.za or calling 079 907 9158.
5. Cars 3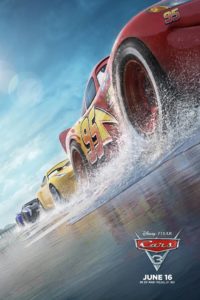 Guess who is back? Lightning and Mater! Calling all moms with boys and anyone else who is obsessed with this franchise of movies and playing with the cars. This time he is shouldered out of the race that he loves with fancy new cars. He turns to Cruz Ramirez, a new technician who has her own plans to get him back in the game. Now showing at a cinema near you.
Do you have any events you wan t to share? Leave them in the comments.
If you have any events you want to share email heather@samomblogs.co.za.