This weekend is a long one with the public holiday on Monday so let's see what we can get up to! There are trains, hikes, fine food, festivals and markets!
Reefsteamers Heritage Day Train: Saturday 23 September

There's a special train this weekend from Johannesburg to Magaliesburg and back. Dress up to show your heritage and there will be a prize for the best dressed. There will also be a face painter on board.
Enjoy the day with a braai at the Mogales Sleep River with stalls that sell crafts, food and beer. There will be entertainment for the family.
Venue: The train departs from the Johannesburg Park Station at 9 normally from Platform 14 and arrives back at about 17:30.
Cost: Adults R295 and children 4-12 R245.
Website: Reefsteamers.com.
2.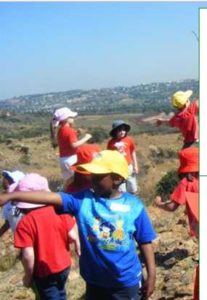 Heritage Day Hike: Sunday 24 September
Get out and get some exercise at the Melville Koppies Nature Reserve with a Heritage Day hike.
Time: 3:30am
Cost: Kids must be over 6 and pay R30, adults pay R50.
Website: Mk.org.za
3. Heritage Day bottomless bubbles and harvest table lunch with The Forum : Monday 25 September
I can vouch for The Forum food it is amazing. I once won a prize and we went when Nicky was two years old. You can read all about that here.
He had a lot of fun running around and I was running around after him!
Games, water slides, colour bursting balloons and more at this event. Bring your own food, camping chairs and swimming costumes for the kids.
Venue: Vosloorus Stadium
Time 10am till late
Cost: Presold: Adults R60, Kids R40, At the gate: Adults R80, Kids R60.
5. Heritage Day Festival: 24 September Sunday
Venue: Eye of Africa Golf Estate
Time: 10am – 7pm
Cost: R105
6. Beneath African Skies 23 Setpember Saturday
Venue: Corner Loveday and Hoofd Streets, Joburg Theatre Complex, Braamfontein. Telephone (011) 403-1563 / 2340. info@peoplestheatre.co.za
Time: 10:30 and 14:30
Cost R142
Website
7. Don't Burn Your Sausage NOT FOR THE KIDS
Now he teams up with MasterChef SA judge Pete Goffe-Wood for the ulitmate whisk-qué comedy-cooking show which connects food and sex.