It's all happening this weekend in Gauteng: from music (the Rasta Rebels to Acoustic festivals), to animals (fish and horses), to productions (ballet and shows) to food (making bread) and festivals.
Introductory Fly Fishing Clinic – 5 August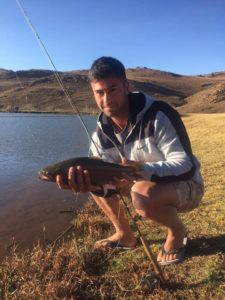 On Wednesday or Saturday mornings both adults and children may join a two and a half hour opportunity to learn the art of fly fishing.
Time: 8:30-11am
Venue: Kloofzicht Lodge and Spa, Muldersdrift.
Cost: Adults R600, Children under 12 R500.
Website: sundowner.co.za.
2. Basic Bread Workshop: 5 August
Have you ever wanted to bake bread yourself? Learn how to mix, shape and bake artisan bread using organic stone-milled flour and natural yeast.
Time: 8:45 am – 3:30 pm
Cost: R90
Website: oldtraditions.co.za
Venue: On the farm in the Magaliesburg Mountains.
3. Lipizzaners: Sunday Shows: 6 August
Enjoy your Sunday morning in the country at a performance of the magnificent white Lipizzaner stallions! Show lasts an hour. Browse through the Lipizzaner retail shop for branded Lipizzaner clothing, DVD`s, post cards and lots more! After the show, visit the stable courtyard, meet the riders, feed carrots to the horses.
Time: 10:30am (doors open 20 minutes prior to the show)
Cost: R150(book through Computicket)
Venue: 1 Dahlia Road, Kyalami
Website: Lipizzaners.co.za
4. Stars of the Russian Ballet: 6 August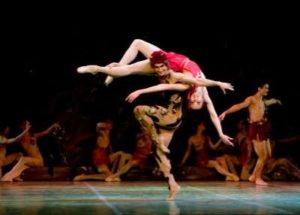 This performance is a tribute to dance legent Rudolf Nureyev
Times: 12pm and 3pm
Venue: Emperor's Palace
Cost: R200-300
Website: Book at Computicket
5. Winter Acoustic Music Festival: 6 August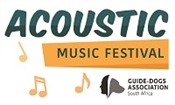 Support the SA Guide Dogs Association for the Blind. Enjoy the sounds of local artists Majozi, The Motherland, Jerry and the Bandits and Georgetown.
There will be a variety of of food on sale as well as craft beer plus a dedicated children's area.
Time: 12pm
Venue: 126 Wroxham Rd, Paulshof
Cost: Adults R150, Children under 12: R30.
Website: Book though webtickets.
6. Annie – Thurs 3 – Sat 5 August
The much loved story about the orphan who searches for her parents but finds love in unexpected places is on at the Roodepoort Theatre.
Times: 3 August – 09:00 & 11:00 4 August – 10:00 & 19:00 5 August – 10:00, 14:00 & 19:00
Venue: Roodepoort Theatre
Cost: R85
Bookings: Webtickets.
7.
Mini ECD Expo, Mini Kids Expo & Mini Edu Expo with Dr Victor and the Rasta Rebels
This event looks like a really good one for the kids with a kid's play area and expo. For the adults there is a beer garden and various stalls.
Time: The doors open at 3pm and Dr Victor and the Rasta Rebels will perform at 7pm.
Cost: Adults R80, Kids under 12 R50, Kids Under 2 Free
Venue: Lenasia Stadium
For more info: Karishma t 011 852 5422 e karishma@letsdoit2gether.co.za
Do you have any events you want to share? Leave them in the comments.
If you have any events you want to share email heather@samomblogs.co.za.