This week we visit the fairest Cape and see what's going on! It's the Good Food and Wine Show, and there's lots for the kids to do. There are also two magical events: exhibition and show.
In Joburg we have fun days, fly fishing and picnics.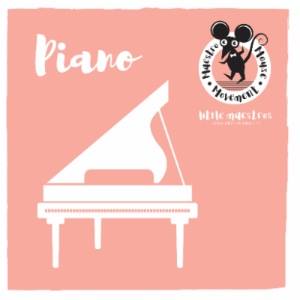 In both CT and Jhb is Little Maestros. Their theme this June is Piano Madness! The date is June 3, 10am.
In Joburg the venue is Skoobs theatre at Montecasino. The venue in Cape Town it is the Youngblood Gallery. The cost is R120-200. The contact person is Magdalene Minnaar. Bookings: on quicket (Joburg) and quicket (Cape Town).
Cape Town:
Good Food and Wine Show
This year the hotly anticipated GF&WS takes place in Cape Town from 2-4 June, lands in Johannesburg for 28-30 July, and wraps up in Durban on the weekend of 27-29 October.
Find out why this show caters for children so well: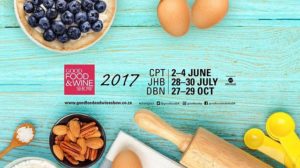 This year, Claremont-based organisation The Kids Cooking Club will be sponsoring the Kids' Corner at the GF&WS in Cape Town . Owned by Mo Goduka, the club holds regular classes for children aged 2 to 14, separating these young culinary scholars into groups according to age. There are the Tiny Tots (2- and 3-year-olds), the Junior Chefs (4- to 8-year-olds) and Master Chefs (8 years and up).
At the show, youngsters aged between 4 and 12 can learn how to cook a selection of basic meals, and practise techniques such as chopping, mixing, grating and kneading. Younger children will have plastic equipment to use, as well as guides to help them through the classes, while the older kids will be allowed a bit more freedom.
So what's on the menu? Six themed cooking courses will be offered. First up, quite appropriately, is 'Breakfast for Champs'. Kids who take part will create both a health breakfast (fruit salad and yoghurt) and an English-inspired one (omelette cups). Next up is a particularly yummy sounding course entitled 'Wrap it Up', which consists of a smoothie and, you guessed it, a wrap.
Kids will then learn how to make a dish best befitting the cold season. The 'Winter Warmer' is a soup served with braided bread. After upping their skills at the show, maybe your youngsters can make you a treat warm treat one chilly evening?
We're guessing the next two courses will be particularly popular with kids. The first involves the creation of two yummy snacks, cheese scones and frittatas, while the second is devoted to pizza. After all the pizza pops and pizza wheels are made, spinach cupcakes and quiche will be introduced for the sixth and final course.
By the end of the session, your kids should have learnt the basics of everything from fruit salad to pizza, while having lots of fun. If they're still screaming for dessert, however, you can take them to the Kids Deco Lab, where they can learn a bit about cake decoration. This year, the Kids Deco Lab will focus on how to decorate cupcakes.
Ticket prices for 2017
Entrance to the show is free for kids under 12 years of age. Once inside the show, the kids programme is also free, but places are available on a first-come-first-served basis.
The early bird online prices are valid up to one week prior to each show. Thereafter the door prices are applicable. Children under 12 can attend for free and Fridays are free for pensioners. Tickets are available online at www.goodfoodandwineshow.co.za and Computicket for Cape Town and Durban; and Ticketpro for Johannesburg.
Door price
Online

Price

Terms and conditions
Adults
R160
R144
Ticket for one entry for Friday, Saturday or Sunday
Senior citizens over 65
R110
R100
Friday free. Valid with proof of ID.
Valid for one entry for Friday, Saturday or Sunday
Students
R110
R100
Valid with proof of student card.
Valid for one entry for Friday, Saturday or Sunday
Age 13-18
R60
R50
Valid for one entry for Friday, Saturday or Sunday
Age 0-12
Free
Free
Valid only with proof of ID
Two day pass
R260
R210
Valid for two entries either Friday and Saturday, Saturday and Sunday or Friday
and Sunday
Three day pass
R380
R350
Valid for three entries on Friday, Saturday and Sunday
Wine combo
R200
R180
General one day entry admission with winetasting

glass and six tasting coupons

Wine glass and tasting
R60
–
Wine tasting glass with six tasting coupons
CHEFS TABLE
| | |
| --- | --- |
| Marco Pierre White (CPT SOLD OUT) | 2,500.00 |
| Jan Hendrik van der Westhuizen | 2,500.00 |
| Jenny Morris & Reza Mahammad (CPT ONLY) | 1,500.00 |
VIP EXPERIENCE AT CHEFS OPEN THEATRE
| | |
| --- | --- |
| Marco Pierre White | 1,500.00 |
| Jan Hendrik van der Westhuizen | 1,500.00 |
| J'Something | 800.00 |
| Jenny Morris | 800.00 |
| Lentswe Bhengu | 800.00 |
| Sarah Graham | 800.00 |
| Neill Anthony | 800.00 |
Opening hours:
10h00-22h00 Friday 2 June and Saturday 3 June
10h00-18h00 Sunday 4 June
2. Incredible Illusions Exhibition
Incredible Illusions, the largest collection of 3D illusions created by master artist Kurt Wenner, comes to the V&A Waterfront this autumn from Tuesday, 4 April to Sunday, 23 July, to enthral both young and old alike. Comprising a jaw-dropping Grand Gallery of 360° 3D illustrations supported by a collection of humorous and adventurous images, this will be the exhibition's first stopover on the African continent.
Incredible Illusions is the antithesis of the traditional exhibition experience: with no hallowed halls, soft chamber music, and certainly no photography bans, the travelling exhibition instead encourages interactivity and even the use of cellphones and personal interaction, to make each visit a customised experience. Visitors can share their visit with the world on social media and let their illusionary experience live a little longer.
Fun from beginning to end, the Incredible Illusions exhibition includes an "art jamming" zone where children and adults alike can learn the basics of 3D artwork to express themselves creatively. An educational zone tells the brief story of 'Pavement Art' and how the mathematical field of geometry plays a pivotal role in compiling a 3D design.
Tickets are available for pre-purchasing at www.webtickets.co.za or www.incredibleillusions.co.za
3. Imagine Family Magic Spectacular
South Africa's biggest magic show returns, presented by the College of Magic. There will be more than 50 entertainers, mimes, jugglers, clowns and more. Fantastic fun for the whole family.
The venue is the Artscape theatre. The cost is from R160. Family discounts are available. Book through Computicket. It starts at 12.
Gauteng:
Kairos Winter Kaleidoscope Fun Day
This family fun day will have lots of entertainment, food and more. The venue is 10 Sabie Rd, Emmarentia. Tickets are R50 and the hours are 9am till 3pm.
Their website is here.
2. Introduction to Fly Fishing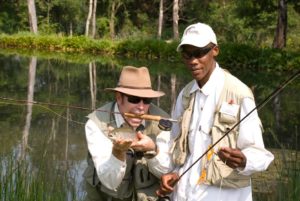 Have you ever wanted to fish? Make it a family affair every Saturday in June from 8:30am for two and a half hours (although you can stay longer if you want) at the Kloofzicht Lodge and Spa in Muldersdrift. Children six and older can join in with the idea being that they "catch and release" their fish.
Costs are : Adults R400 and children R300 and rod hire and fly packs are available at additional cost. Check out their website and Facebook page. (I see on their Facebook page that Saturday is all booked out but Sunday is available).
3. Melville Koppies walks
For children over 6. The guided tours take place on 4 and 18 June and 2 and 16 July. There are also 8km hikes on 11, 25 June and 9 and 30 July.
Adults pay R50 and children R30. See their website here.
4. Family Picnic Fun in the Forest
Have some fun in the forest and check out the fairy trail at this picnic.
Archery, tomahawk toss, zip line, pony rides, tree climb, kite flying, target shooting. Bicycles welcome and good pets on leads welcome. Log fires. Bring your picnic basket or grab a waffle, coldrink, beer or coffee from the Waffle Shop. (no braaing)
Adults are R35 and children R25 which includes the fairy trail.
The address is: 2 Aloe Ridge Drive, cnr R82 Old Vereeniging Rd, Walkerville, 1961, Johannesburg. You can also check out their website.
If you have any events you want to share email heather@samomblogs.co.za. If you would like your event in the top slot you can reserve it for R250.