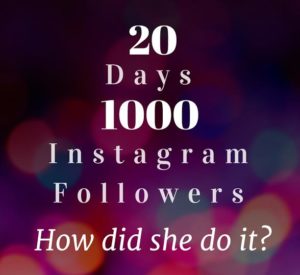 Today's guest post is written by Lauren Kinghorn from Inspiring Mompreneurs. She shares with us how she grew her Instagram following from zero to 1000 in twenty days.
My social media strategy is anything but typical. I'm a Mom blogger who's not on Facebook or Twitter. Say what?!? You won't be the first to call me crazy, but I have my reasons.
Pinterest was my first love on the social media front. Curious to know why? I read a number of articles on social media strategy and summarized them in this article. I think this is why it took me such a long time to buy into the idea of joining Instagram. I was so sold on Pinterest (still am) and they sounded so similar to Instagram on paper, I just couldn't see the value in joining Instagram as well.
I kept coming across articles on Pinterest about Instagram and I would just file them away in my board: Marketing your Online Business to read another day. Friends and Mom Entrepreneurs I interviewed advised me to join Instagram. I didn't budge… until my hubby joined to keep in closer contact with his daughter (my wonderful bonus daughter) who moved with her mother to a small town 180kms away from us.
Initially I joined just as myself just to check it out and keep in touch with family. I looked at few Instagram pages of influencers in my niche and some of them were gorgeous! The penny dropped and I decided to go for it.
For inspiration and some guidance, I had a quick read of this article by Chrystie at Living for Naptime: How I got 1000 Real, Fun & Awesome Instagram Followers in 30 Days .
On 3rd February, I joined Instagram as Inspiring Mompreneurs and Happy Human Pacifier.
These were the steps I took on Day 1 on Instagram:
Step 1: I took Chrystie's advice and posted my first few pictures.
Step 2: I searched for people in my niche (Mom Entrepreneurs and Breastfeeding Advocates) and started following them.
Step 3: Whenever I found someone who appeared to be an influencer in my niche, I looked at who they were following and followed them too.
Step 4: Whenever I found a profile I thought was particularly helpful or pretty or well crafted, I liked a heap of their posts and/or posted some comments.
Step 5: I followed all the Moms who followed me.
Loads of likes, follows and comments later and…
Wow! I was amazed!
In 24 hours I had 165 followers on Inspiring Mompreneurs (I was following a whopping 613).
I also had 92 followers on Happy Human Pacifier (following 542).
My competitive spirit kicked in big time!
Growing at this rate I could reach 1000 followers in a week! Easy!
Well, not so easy really. It took time and work – a mad amount of work to grow at that pace.
I started plotting my daily growth right away. Here's the spreadsheet (today is day 27):
Inspiring Mompreneurs
Happy Human Pacifier
Followers
Following
Followers
Following
Day 1
165
613
92
542
Day 2
247
946
136
739
Day 3
330
1158
173
886
Day 4
362
1192
183
889
Day 5
370
1200
200
940
Day 6
370
1221
209
1030
Day 7
373
1231
226
1078
Day 8
402
1370
240
1093
Day 10
607
2632
265
1318
Day 11
712
2802
306
1560
Day 12
745
2893
329
1665
Day 14
860
3393
352
1761
Day 15
899
3486
362
1810
Day 19
968
3709
485
2816
Day 20
1006
3822
500
2811
Day 27
1104
4033
554
2806
You'll notice that some days I got a lot done, other days not so much. Life happens.
Here are the Further Steps I took to reach 1000 Followers in 20 Days
Step 6: Each day, if time allowed I posted some Instagram pics.
I use the free version of Canva to create all my official pins and posts. On my personal page, I simply upload photos, as is, from my phone camera. Super quick and easy!
Within these first 20 days my style has emerged.
I usually post 3 pictures for each article up on my site.
The two on each side look similar, the one in the middle has a different design and is meant to be the one that stands out the most (although I usually seem to get the most likes on the picture on the left hand side – possibly because it's the one I post latest in the day)?
Step 7: When I load up the Instagram pictures for an article I add hashtags relating to that article and look for other posts using those hashtags.
e.g. When I uploaded my posts about this interview with Mom Inventor, Julia Christie – I looked for other posts on #mominventors #muminventors #mominvented etc.
Step 8: I then go to the hashtags most relevant to the article and like, follow or comment on as many posts that show up under that hashtag as I can (time permitting).
I figure these people will most likely be my target market for this article.
Step 9: On 17th February (Day 14), I started adding some of the hashtags I found on these articles by Sarah at Venus Trapped in Mars:
INSTAGRAM HASHTAGS FOR BLOGGERS THAT WILL TRIPLE LIKES
30 MORE INSTAGRAM HASHTAGS FOR BLOGGERS THAT WILL TRIPLE LIKES
I think it has increased likes, but I can't in all honesty say it's tripled my likes, as I also get lots of likes on posts that don't include these hashtags.
It has however, made me aware of the impact of hashtags. When I look for the correct hashtag to use for an article I take notice of how many people have used these hashtags. The more people using them, the more Insta traffic you could receive if you use them.
It's also prompted me to start thinking of my own original hashtags, one's that no-one has come up with before – as these will then be tracked back to me.
e.g. I've been thinking of doing a series on our favourite Toddler Play Spots in Cape Town for ages. So I've created #bestplayareascapetown and kicked off my series with our visit to Warwick Wine Estate this week.
Here are my most loved posts so far: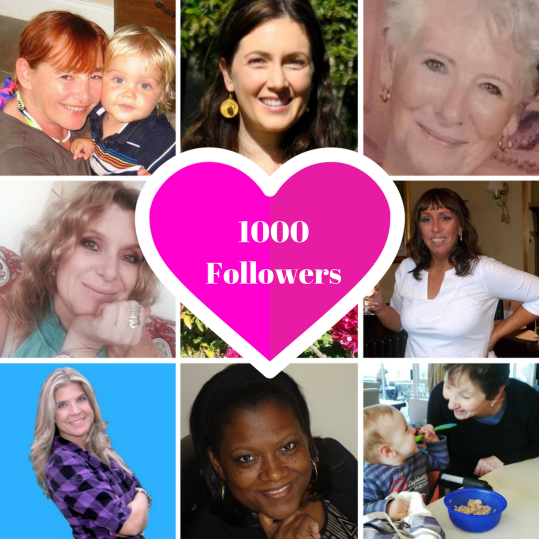 186 likes – 11 comments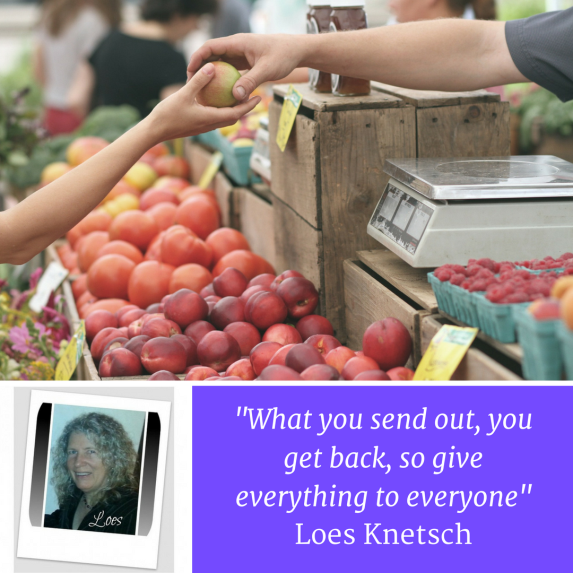 117 Likes, 8 comments
118 Likes, 10 Comments
114 Likes, 5 Comments
Step 10: Step 10 has a few steps.
You'll notice that Instagram does not link directly to your website as Pinterest does. Nor, do you have the option of adding a clickable link to each image you post. The only place where you can add a clickable link is in your Profile.
Of course there are ways to get around this irritation, but they cost money. e.g. Later's Linkinbio costs a minimum of $19 a month.
I devised my own way to get around this and it doesn't cost me a cent.
Firstly, I realised that the titles of my articles were way too long for anyone to type in and they had all those pesky hyphens between each word.
So I uploaded the Pretty Link Plugin to both my sites (I'm using WordPress and the Pretty Link Plugin is free).
Just before I load a new article on Instagram (post 3 new images), I create a Pretty Link for the article.
I look for one word, if possible, that encapsulates what the article is about and will be really easy for someone to type in.
e.g. This link: https://inspiringmompreneurs.com/mum-invents-pacifier-for-weaning-a-toddler-and-its-selling-like-hot-cakes-on-amazon
Became this Pretty Link: https://inspiringmompreneurs.com/ditchthedummy
Then I go to my Instagram profile and change the existing link to this new link.
Step 11: At some point in my first 20 days I went back and re-read the Living for Naptime article properly and considered automating.
I loaded the Crowdfire App and tried the free version for a day, but it didn't make sense to me.
The free version didn't have the functionality Chrystie mentioned in her article and was asking me to post Instagram posts belonging to huge influencers (but not any of the one's I follow).
Now on Pinterest, StumbleUpon and Flipboard I happily post other people's articles all day long as curating is an essential part of the strategy on Pinterest, StumbleUpon and FlipBoard. But I just couldn't see how posting other people's posts would fit into my Instagram posting strategy.
So I deleted the Crowdfire App off my phone and continued with my usual steps.
On Day 20, a friend and fellow blogger, Lynne Huysamen, offered me a trial of Mass Planner. Lynne has training on Mass Planner on her site Small Online Business Opportunity.
We tried it out for a couple of days for Happy Human Pacifier, but I just couldn't get comfortable with the loss of control. While Mass Planner is switched on, I'm not able to follow any new people. I wasn't mad about "unfollowing" people either.
So for me, for now, automation is out. It doesn't fit into my philosophy of connecting personally with other Moms (see Golden Tip 2).
Step 12:
Once I reached 1000 Followers, I was able to join Webfluential and get an idea of what I could charge for sponsored blog posts ($150) and Instagram posts ($30 per post). This was my end-goal.
Here are some Golden Tips you can keep in mind if you're also keen on a speedy rise on Instagram:
Golden Tip 1:
When you're developing your own posting strategy, remember: if you're looking at 3 pictures in a row on Instagram, the picture you post first is going to be the one that lands up on the right hand side.
Bear in mind that most people read from left to right, so if you're telling a story in 3 posts, you actually start by posting the end of the story. Make sense?
In my mind this is a design flaw in Instagram, unless you're used to reading Hebrew or Arabic. 😉
Golden Tip 2:
Connect, connect , connect… especially with influencers and Moms doing what you're doing…
I went through the list of collaborators on my Pinterest board, Mompreneurs Unite and searched for them on Instagram. These are all Mom Entrepreneurs I've already connected with on Pinterest. Why not build the relationship with them on Instagram where we can engage more?
I went through the SA Mom Blogs blog roll and followed everyone who had provided their Instagram details. Yes, I'm following all of YOU. And yes, I'm reaching out to you in this article to follow me back. Pretty please?
Golden Tip 3:
So far I've taken no heed of the "don't follow more people than follow you" rule.
I might have to look at that at a later stage, if it becomes a "thing" but my process is working for me at the moment. Plus I hand-picked each and every one of the people I'm following so I'm not going to let them go that easily.
Golden Tip 4:
A great way to ensure that your organic website traffic also joins you on social media is to install the Milotree Pop Up. I'm using the free version and it's working perfectly for me.
Golden Tip 5:
Another little trick I learnt that helps me on Instagram is how to re-order posts. If you're using wordpress and would like to highlight a particular post that you posted ages ago, simply install the Post Types Order Plug-in. With this plug-in you can very simply re-order your posts so that the one you're highlighting appears first on your home page.
Would love to hear from you – were these steps and tips useful to you? What's your social media strategy? Do you think I'm crazy not including Facebook and Twitter in mine? Share your views in the comments below.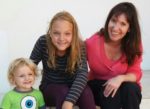 Lauren Kinghorn – Mom Blogger in the Mother City
Lauren is a wife, mother, writer living in beautiful Cape Town. She is mom to a lively toddler son and has a gorgeous bonus daughter who's a teen. Lauren is passionate about Shining the Spotlight on Mom Entrepreneurs and Breastfeeding Moms.
Connect with Lauren on Pinterest Instagram Google Plus Linked In Flipboard Stumbleupon
Visit her blogs: Inspiring Mompreneurs and Happy Human Pacifier.