Today we meet a "Brilliant Mommy", Helene, who uses this name for the handbags she makes. She encourages us to keep going in all circumstances, to be flexible and adaptable about your business plan and to have some style!
Tell us about yourself, a bit of background.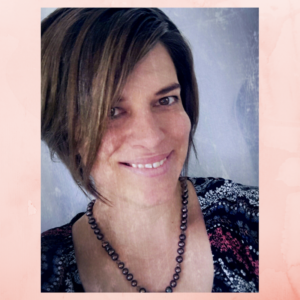 I am 37 years old and married for 14 years with two kiddies aged 6 and 4. While being born and raised in PE, we relocated to Pretoria right after we got married because my husband accepted a job offer here. I am an entrepreneur at heart. I am an avid handbag admirer. I was born that way. I was also born with an exceptional talent for crafting – sewing and crochet. Apart from the techniques my mom taught me, I'm self-taught in the rest. However, if it wasn't for the sewing environment that my mom created, or all the times she let me use her machine and took me to the fabric store patiently listening to all my ideas and buying the fabric, today would not have been one of the best days of my life.
What were you doing before you started this business?
I completed my three years Professional Accountant Articles after my studies and started 'my first real job' in 2005. Eleven years later I resigned at that company, having started out as the Assistant Accountant and ended as the Chief Financial Officer, to start my own business.
Is your business full time or part time and why?
It was a difficult decision my husband and I had to make, but in the end, it was better for me personally to have an end and a beginning between my corporate job and my own business. There simply was not enough hours in the day to run both and give each the quality attention it deserved. So, the 31st of December 2016 was my last day 'at work' and the 1st of January 2017 was my first day at Brilliantmommy Bag Boutique. It started off as a Kiddies Bag Boutique but I have now added a range for unordinary moms as well. A Crafting Bag Boutique is on the horizon.
How do you juggle the responsibilities of being a mom with your work?
Fortunately, when I started Brilliantmommy Bag Boutique, I was already in the habit of sticking to routine because of having a corporate job for so long. Getting the kids to school at a specific time, setting up a meal plan over the weekend, doing the shopping and doing washing every other night. I just kept to the same routine once I started Brilliantmommy. Sure, running a business at home gives me time to do some things during the day, but I have found that I still prefer doing 'home stuff' in the evening and devoting my day time to the business when everybody is away. I'm also blessed with a hands-on husband. Even though I am home during the day he still respects my working hours and continues with his share of the responsibilities of raising kids.
Do you have a business plan? If so, can you share a bit about your strategy to make it successful?
I have a business plan. It is etched in my brain. I think about it daily. Yes, I have a marketing strategy all written out and yes, I have a sales target all graphed out. But I'm sure like all of you entrepreneurs out there know, if you don't have flexibility in your arsenal and you don't know how to compromise on your targets like a grown-up you will get discouraged very fast. As a start-up, my strategy to make my business plan successful is to just keep it in mind for now – envisioning it as the where-you-want-to-be-in-five-year's-time – but to be present in the moment and roll with the punches. At this stage, if I'm just successful at keep on keeping on, I will consider it a win.
How do you get clients/ market yourself?
I already had a Facebook and Instagram following because I used my accounts to showcase my crochet creations. I considered this a very valuable position to be in. But once it was converted to show content of Brilliantmommy's Bag Boutique the interaction from the followers dwindled. This became one of the biggest eye-openers for me and proof of the subject I read about most: target market. Yes, I have about 1000 followers over social media, but that 1000 was not even remotely interested in what I had to offer now. This brought about my first flexibility test to change my marketing strategy to hit that perfect button with the existing followers. I'm still at it, and unfortunately, I cannot say that I have succeeded yet. In addition to my existing social media accounts, I have now signed up with a community online craft market in search of more exposure. I have joined a collaboration for a pop-up shop. And, of course, I'm writing this piece as well!
What's your biggest challenge right now?
Honestly, to encourage myself every day. It gets lonely – especially if you post on social media and there is not even one comment. You cannot gauge what people are thinking or feeling if they don't respond. That feeling that someone out there is appreciating your product is missing. Secondly, to get just the right seating in the market – that perfect place or person that wants to hear what you are saying and putting out there. Thirdly, to start making money. Money does bring happiness – not the physical stuff happiness (not now anyway) but the feeling of success happiness (you have attempted something and it worked!).
Did you need a lot of money to start off? And how long was it before you made a profit?
No, you don't need a lot of money to start off. You do need a lot of money to keep going in the months after you have cut off a big stream of income. My biggest expense was the creation of my website. Thereafter it was buying the fabric to start making bags. Things such as business cards and a deposit with the courier company sort of happened by its own and was in hindsight not a pre-requisite to start off. Monthly expenses such as website hosting, ecommerce facility, accounting- and payroll software makes it difficult to generate a profit when sales are low.
What makes your business unique from other brands?
Brilliantmommy's bags are not mass produced. They are mostly unique. They are fashioned after the latest handbag- and colour trends. It's important that they are practical and will suit the lifestyle of a mom – especially a mom that is fed-up with being ordinary. Fabric such as cotton canvas are used in the production that makes the bags machine washable – the kiddies bags especially. Although the bags are structured, they are surprisingly lightweight. So, no more walking around with a bag that has spots on it or feeling the need to replace the bag because it has become grimy – just pop it in the machine. Also, no more sore shoulders due to lugging about that insanely heavy bag! The weight of your Brilliantmommy bag will mostly depend on what you carry around in it!
Share with us your social media links and website.
You can find me here:
https://hdme.co/pages/seller-profile?brilliantmommy
You can follow me here:
https://www.facebook.com/Brilliantmommy-your-Bag-Boutique-1345502925528908/
https://www.facebook.com/brilliantmommysouthafrica/
https://www.instagram.com/brilliantmommy_southafrica/
Joburg Bloggers! Helene will be giving away a prize at our #JoziMeetup. Have you booked your spot yet?
If you found this post interesting please share it with your friends and remember to follow us on Facebook, Twitter, Pinterest and Instagram and join our awesome group called Mommy's Me Time.