SA Mom blogs is founded by Heather Step. Heather blogs at One Step at a Time (Motherhood after Infertility) and Children's Kickstart (Kid's fun, art, crafts and outdoor activities) . The idea for SA Mom Blogs came when she was trying to find something South African where mom bloggers could get together and share ideas. Heather lives in Johannesburg with her son Nicholas, her husband and their dog. After staying at home for the past three years to raise her son she has returned to teaching. Writing is her passion, along with promoting the writing of SA's talented blogging community.
Connect with Heather on on the SA Mom Blogs social media: Facebook, Twitter, Pinterest and Instagram.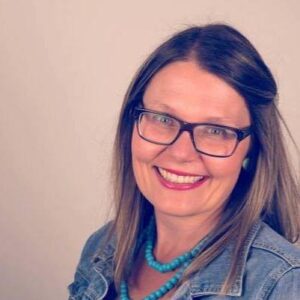 Laura joined SA Mom Blogs in May 2015. After successfully joining forces with Heather to organise #momblogmeet and #jozimeetup, they decided to make the events partnership formal.
Laura has been blogging for 7 years at HarassedMom and she is passionate about building a community of blogging moms in South Africa. She is also a social media guru who runs Speak Social. She has four children: the youngest is almost 18 months and her oldest is 13, which makes life interesting.
Laura lives in Pretoria and can be found on her blog, Facebook, Twitter, Instagram and Pinterest.
Contact Heather (heather@samomblogs.co.za) for all blog related enquiries, and for our events, both Heather and Laura (laura@samomblogs.co.za)