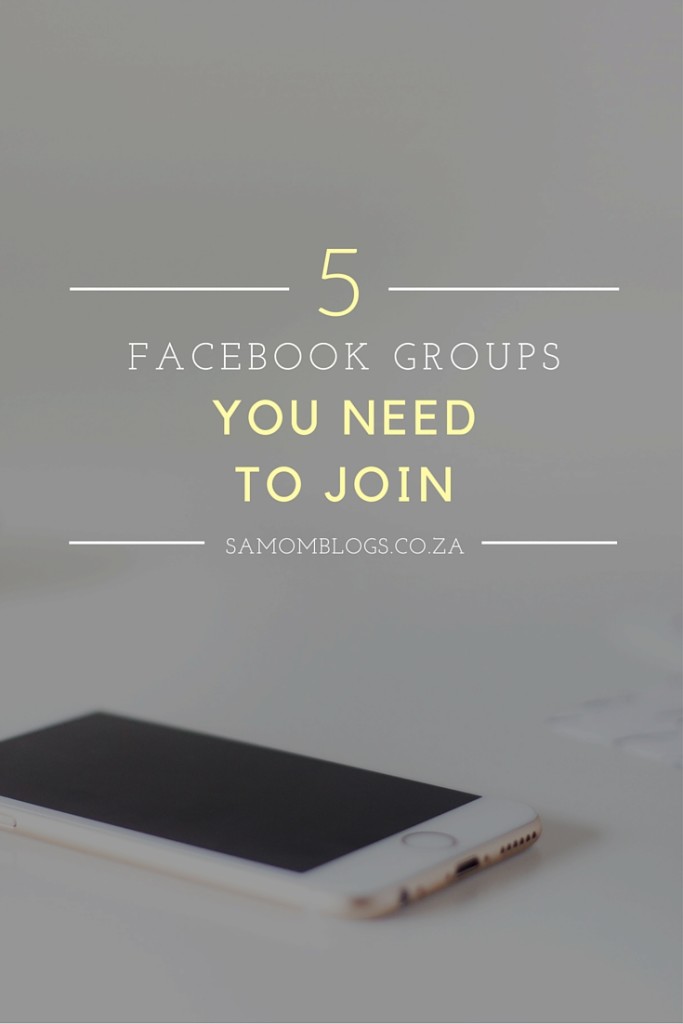 I was never a huge Facebook fan but then Twitter started changing and I started learning more about what Facebook could do and I have started spending a lot of time on Facebook, specifically in a variety of Facebook groups!
Groups are a really great way to connect with other bloggers in your niche or business and to connect with audience.
These are five of my favourite groups!
Blogging Beauties (Now #BlogSquad) – this isn't just for beauty bloggers, so don't be fooled by the name! It is a great platform to share your posts, engage with lifestyle and beauty bloggers.
Being Boss – if you are entrepreneur or if you want to start your own business or even take your blog to the next step then this is the group you have to be in!!! Ashley is amazing and shares some incredible content in this group!
Mommy's Me Time – this is a group that Cindy, Heather and I set up. It is a happy place where bloggers can share their blog posts and connect with other bloggers!
South African Bloggers – I love this group, it is really informative and there have been some really great conversations about blogging and all things blog related.
30 Day Blog Challenge – if you are struggling with blogging regularly then sign up to this challenge and join the group. It is a great platform to learn from other bloggers and connect with bloggers from all over the world.
What groups are you in? Do you hang around much on Facebook?